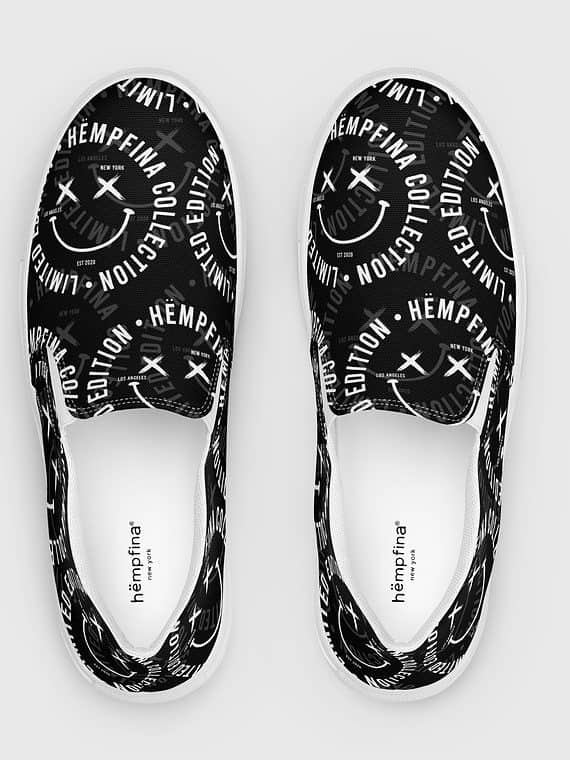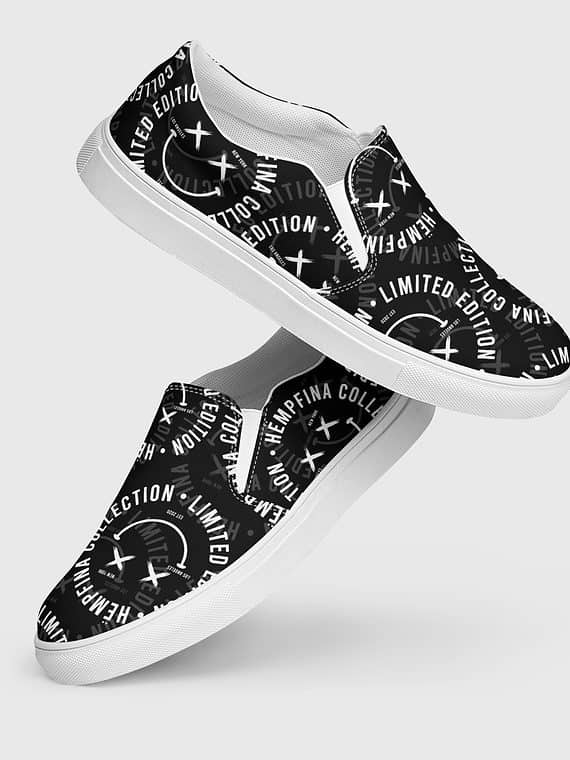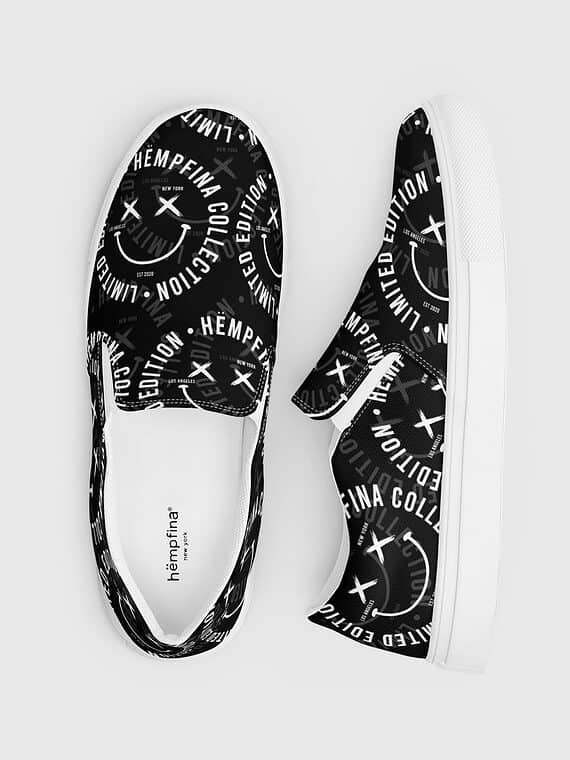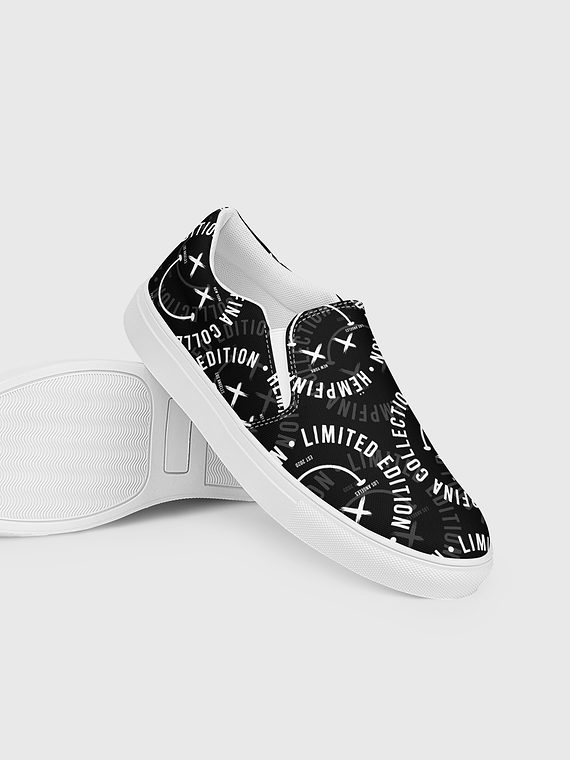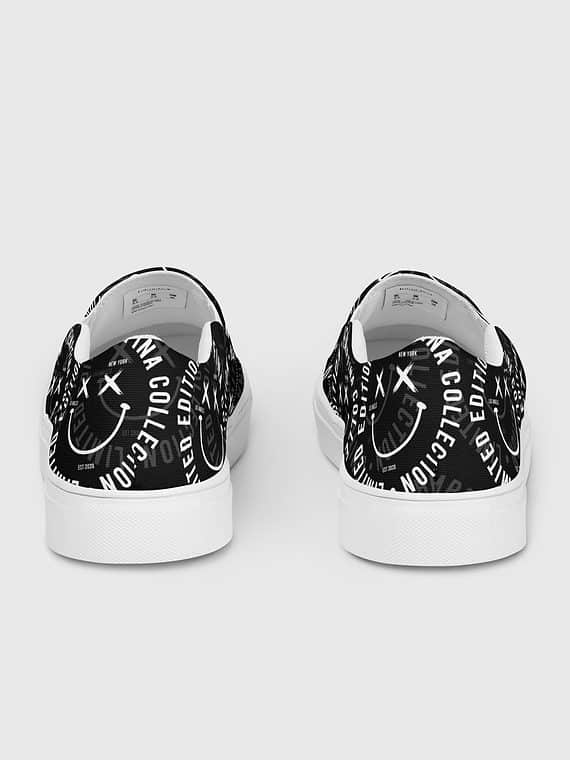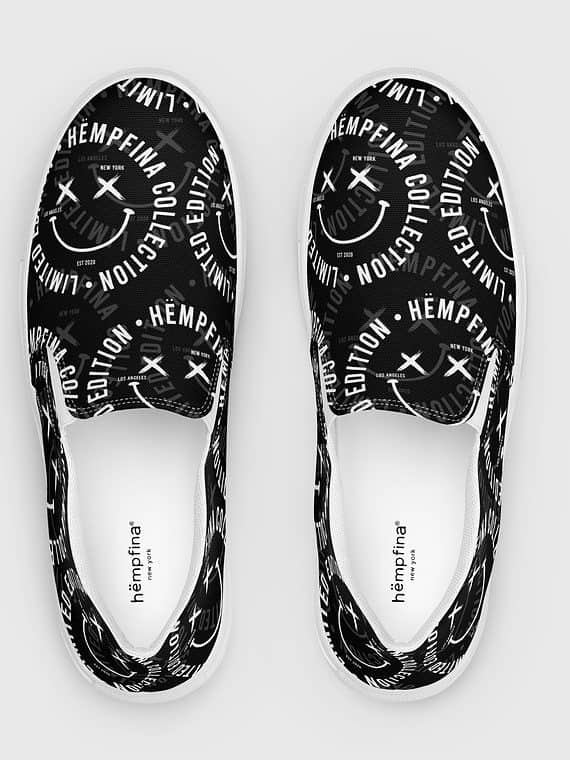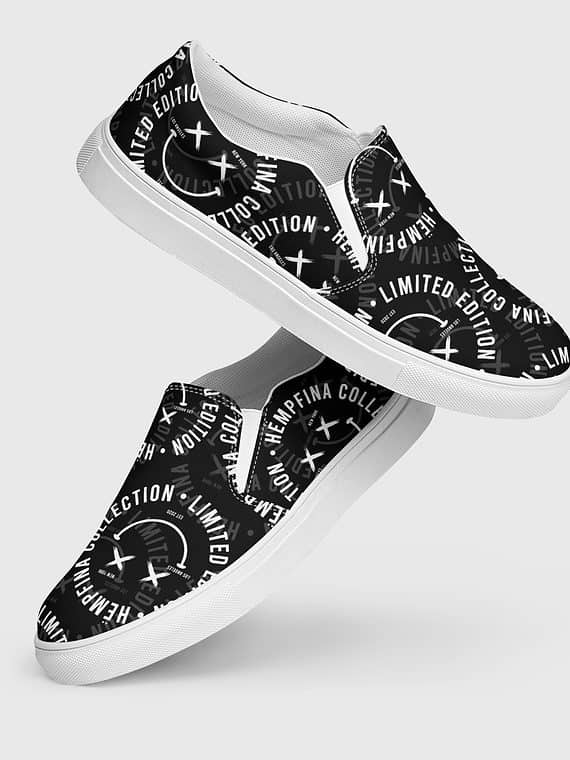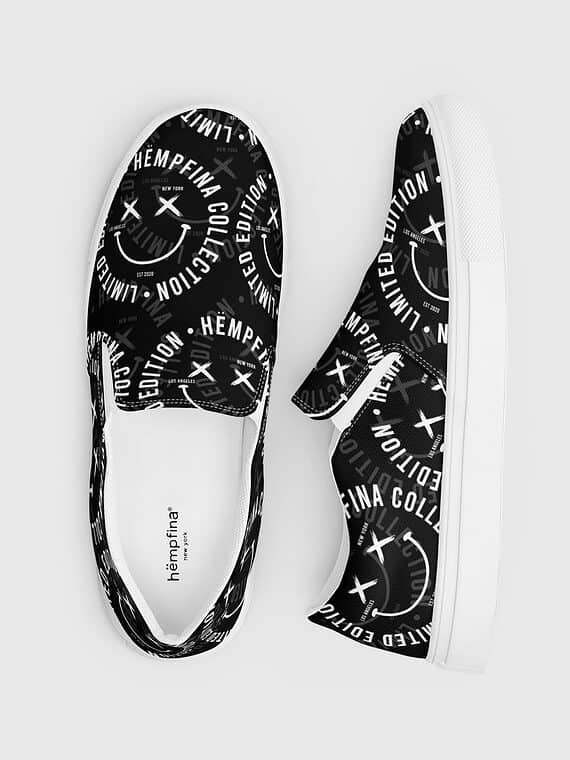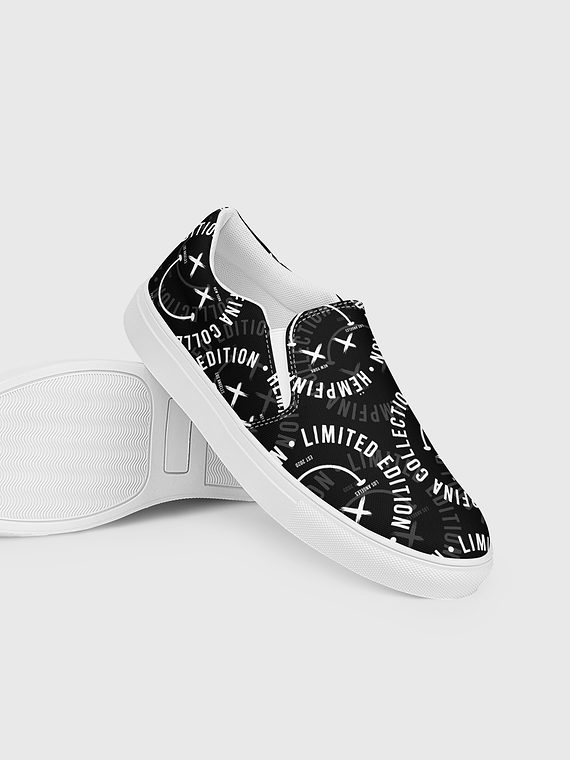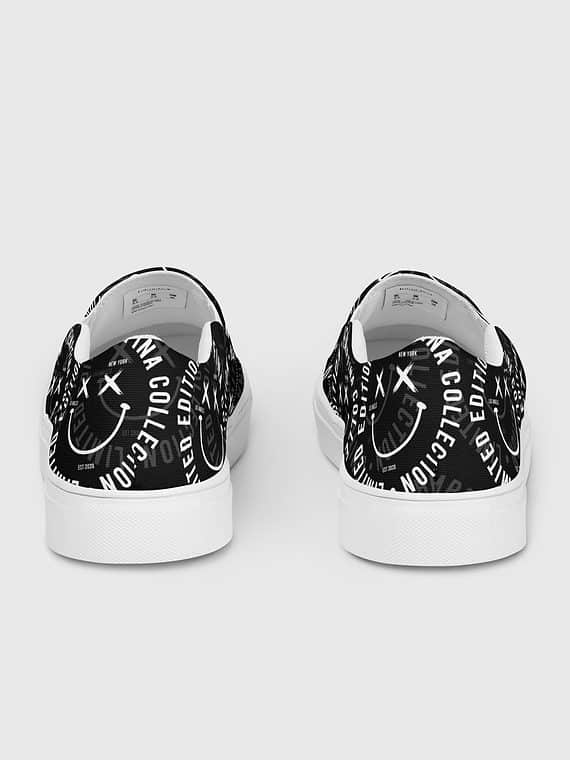 Canvas Slip-Ons Fake Smile Club – Black
10
people are viewing this right now

Guaranteed safe and secure checkout.
Description
Made for comfort and ease, these Women's Slip-On Canvas Shoes are stylish and the ideal piece for completing an outfit. Equipped with removable soft insoles and rubber outsoles, it's also easy to adjust them for a better fit.
• 100% polyester canvas upper side
• Ethylene-vinyl acetate (EVA) rubber outsole
• Breathable lining, soft insole
• Elastic side accents
• Padded collar and tongue
Shipping and Returns
Shipping cost is based on weight. Just add products to your cart and use the Shipping Calculator to see the shipping price.
We want you to be 100% satisfied with your purchase. Items can be returned or exchanged within 30 days of delivery.
There are no question found.
Size Chart
Size guide
| | | | | | | | | | | | | | | | |
| --- | --- | --- | --- | --- | --- | --- | --- | --- | --- | --- | --- | --- | --- | --- | --- |
| | 5 | 5.5 | 6 | 6.5 | 7 | 7.5 | 8 | 8.5 | 9 | 9.5 | 10 | 10.5 | 11 | 11.5 | 12 |
| US Women | 5 | 5.5 | 6 | 6.5 | 7 | 7.5 | 8 | 8.5 | 9 | 9.5 | 10 | 10.5 | 11 | 11.5 | 12 |
| UK | 2.5 | 3 | 3.5 | 4 | 4.5 | 5 | 5.5 | 6 | 6.5 | 7 | 7.5 | 8 | 8.5 | 9 | 9.5 |
| Europe | 35.5 | 36 | 36.5 | 37.5 | 38 | 38.5 | 39 | 40 | 40.5 | 41 | 42 | 42.5 | 43 | 44 | 44.5 |
| Foot Length (inches) | 8 ⅝ | 8 ⅞ | 9 | 9 ⅛ | 9 ¼ | 9 ½ | 9 ⅝ | 9 ¾ | 10 | 10 ⅛ | 10 ¼ | 10 ½ | 10 ⅝ | 10 ¾ | 11.00 |
| Japan | 22 | 22.5 | 23 | 23.5 | 24 | 24.5 | 25 | 25.5 | 26 | 26.5 | 27 | 27.5 | 28 | 28.5 | 29 |
| Outsole Length (inches) | 9 ¾ | 9 ¾ | 10.00 | 10 ¼ | 10 ¼ | 10 ⅝ | 10 ⅝ | 10 ¾ | 11 ⅛ | 11 ⅛ | 11 ⅜ | 11 ⅝ | 11 ⅝ | 12.00 | 12 ⅛ |
Quick Comparison
Settings
Canvas Slip-Ons Fake Smile Club - Black

remove

Crew Socks Fake Smile Club - Black

remove

Slides Signature Motif - Black

remove

Slides Fake Smile Club - Black

remove

Slides Monogram - White

remove

Canvas Slip-Ons Signature Motif - Black

remove

Name
Canvas Slip-Ons Fake Smile Club - Black

remove

Crew Socks Fake Smile Club - Black

remove

Slides Signature Motif - Black

remove

Slides Fake Smile Club - Black

remove

Slides Monogram - White

remove

Canvas Slip-Ons Signature Motif - Black

remove

Image
SKU
6361589B35E43
636216BD5F650
636BEDF92BEEB
636AECA9630C1
636AEC2B2BA4F
63616599530C1
Rating
Price
Stock

Out of stock

Availability
Out of stock
Add to cart
Description
Content
Made for comfort and ease, these Women's Slip-On Canvas Shoes are stylish and the ideal piece for completing an outfit. Equipped with removable soft insoles and rubber outsoles, it's also easy to adjust them for a better fit. • 100% polyester canvas upper side • Ethylene-vinyl acetate (EVA) rubber outsole • Breathable lining, soft insole • Elastic side accents • Padded collar and tongue
These custom-made crew socks are a great choice for both casual and sporty looks. Spice up your outfit with these nifty crew-length socks! • 75% polyester, 17% cotton, 5% spandex, 3% nylon • Product weight: 1.62 oz (46 g) • Crew length • Machine-washable
These women's slides are a must-have. A pair of these will keep you comfy throughout your day thanks to the cushioned upper strap and the textured footbed. • Cushioned and durable faux leather upper strap • Lightweight polyurethane (PU) outsole • Contoured, textured footbed • Stitched around the upper perimeter for extra durability • Spot clean only
These women's slides are a must-have. A pair of these will keep you comfy throughout your day thanks to the cushioned upper strap and the textured footbed. • Cushioned and durable faux leather upper strap • Lightweight polyurethane (PU) outsole • Contoured, textured footbed • Stitched around the upper perimeter for extra durability • Spot clean only
These women's slides are a must-have. A pair of these will keep you comfy throughout your day thanks to the cushioned upper strap and the textured footbed. • Cushioned and durable faux leather upper strap • Lightweight polyurethane (PU) outsole • Contoured, textured footbed • Stitched around the upper perimeter for extra durability • Spot clean only
Made for comfort and ease, these Women's Slip-On Canvas Shoes are stylish and the ideal piece for completing an outfit. Equipped with removable soft insoles and rubber outsoles, it's also easy to adjust them for a better fit. • 100% polyester canvas upper side • Ethylene-vinyl acetate (EVA) rubber outsole • Breathable lining, soft insole • Elastic side accents • Padded collar and tongue
Weight
N/A
N/A
N/A
N/A
N/A
N/A
Dimensions
N/A
N/A
N/A
N/A
N/A
N/A
Additional information
Sold
0
0
0
0
0
0
Shipping